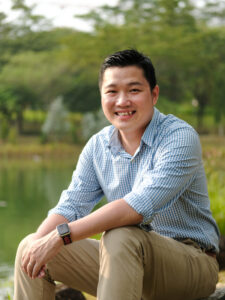 Liew Tian En (He/Him)
Co-Founder
Disability & Inclusion Lead
Counsellor
"The key to human development is building on who you already are" — Tom Rath
Tian En has been in the counselling, social work and training profession since 2014. He has extensive experience ranging from non-profit social service agency to educational setting.
Tian En was the first Special Educational Needs (SEN) Counsellor in a local Institute of Higher Learning. He was pivotal in supporting students with SEN (e.g., Autism Spectrum Disorder, ADHD, Dyslexia, hard of hearing, blind and physical impairments).
Such supports include providing transition support for SEN students who newly enrolled, providing academic coaching on how SEN individuals can navigate the learning landscape and internship support, working together with workplace supervisors on providing reasonable accommodations.
Tian En has hosted trainings and events during Mental Health Awareness Weeks and co-led a joint polytechnic contingent for Purple Parade 2019, where he coached a group of SEN individuals preparing them for the event.
Tian En believes that everyone has their uniqueness and potential for growth, thus he uses a strength-based approach in the therapeutic work with his clients. He incorporates physical activities, such as cycling, as part of the intervention with youths to build rapport and resilience.
Tian En hopes to provide learners and people with disability with quality learning experience in mental wellness, interpersonal and work-related skills.
He holds a Bachelor's in counselling and Graduate Diploma in Social Work. Part of professional development, Tian En has a WSQ Advanced Certificate in Learning and Performance  (ACLP) and a Specialist Diploma in Leadership and People Management.
As a National Service (NS)men, Tian En serves as a Principal Staff Officer, managing the unit's training/operation.
Educational qualifications / certifications:

SAC Allied Member
Registered Social Worker
Bachelor in Counselling (SUSS)
Graduate Diploma in Social Worker (SUSS)
Specialist Diploma in Leadership and People Management (Army Officers' Advanced School)
WSQ ACLP (Advanced Certificate in Learning and Performance)
Contact Us
Book an appointment below.
22 Sin Ming Lane
#06-76 Midview City
Singapore 573969